Made for Artists, by Artists.
We have a diverse group of artists, makers, & creative minds humming within our walls. The Local Co.132 is a federally registered non-for profit that works to help local artists and creatives to advance their professional and creative career through education, incubation and support.
We can walk you through hosting your own artist-led event, such as a discussion about your work,
a pop up show, an exhibit. Use the button below to make a request and we'll see what we can to accommodate.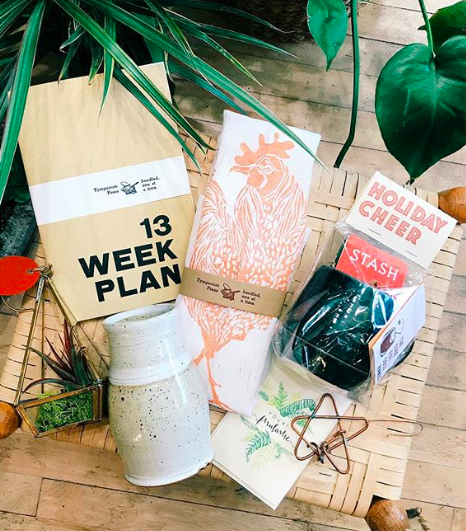 These artists' work can be found in our shop:
CLAY ARTS
Betsy Poling, Clay Artist & Art Educator

Clay Table, Potter & Art Educator

Dick Lehman, Clay Artist

Eric Strader, Potter

Jennifer Beachy Pottery, Potter

Justin Rothshank, Clay Artist

Sadie Misiuk, Ceramicist

Sarah Thompson, Ceramics
DIGITAL MEDIA
Grant Longenbaugh, Photographer

Kevin Gross, Mathematic Design

Baxtor Orr, Painter & Graphic Design

Rafael Barahona, Graphic Designer
LITERARY ARTS
Barbara Colford, Author

Betsey Long, Singer/Songwriter

Karen Gruntman, Illustrator
OTHER MEDIA
Debra Stotts, Cement Sculpture

Joshua Cooper, Folk Artist

Phoebe Brubaker, Floral Design

Sunday Mahaja, Metal Sculpture
PRINTMAKING
Amy Worsham, Letterpress Printer

Ida Short, Fine Artist

Woodrow Thompson III, Printmaker
TRADITIONAL ARTS
Ashley Swartzendruber, Fiber Artist

Brad Neidhamer, Wood Work

Chuck Long, Stained Glass

Fallen Tree Goods, Wood Work

Hedge House Furniture, Wood Work

Patrick Dillon, Wood Work

Viki Graber, Basket Weaver
PAINTED WORKS
Anna Vasquez, Watercolor Illustrator

Brian Matthew Whirledge, Iconographer & Art Educator

Hannah Lehman, Watercolor Illustrator

Ida Short, Fine Artist

Kathy Stiffney, Painter

Leah Borden, Fine Artist

Lois Nafziger, Fractur

Mark Daniels, Painter

Mildred Orama, Painter

Thomas Zuber, Painter & Art Educator

V. Rajagopalan, Painter
WEARABLE ART
Alisha Merrick, Jewelry

Caitlin Lanctot, Jewelry

Gail Janssen, Fiber Artist

Ivy Petra, Fiber Artist

Janus Motorcycles, Apparel

Michele Fanfair-Steury, Fashion & Jewelry

Moon + Flower, Jewelry

The Curry Kid, Infant Footwear
Want your work to be featured too?