The Local Co.132
132 South Main Street in Goshen, Ind.
Now Open!
Tuesday - Friday 10am-6pm
Saturday 10am-2pm
Our Goshen Gallery
Our newly remodeled boutique gallery showcases Goshen's fine artists and artisans. Here, you can expect to find a wide selection of gifts, jewelry and statement pieces and even gallery-worthy fine art all made close to home in Goshen, Ind by local artists. We are located at 132 South Main St. in the heart of downtown Goshen.
Resident Artists
Our resident artists are the backbone to The Local Co. 132. They work hard to keep the gallery stocked with beautiful handmade & artistically crafted goods that are available for our guests to purchase.If you are interested in joining our hive, being part of our cooperative or stocking the shop, please feel free to download our application form below and return it back to us whenever its convenient.
Ashley Druber
Ashley is a fiber artist, photographer, and content creator for social media and lifestyle branding. You will find her back in her studio making a variety of plant hangers, wall hangings, and other fiber art creations. Another day, you may see her running around town taking photos for clients and creating social media content for local businesses. You'll always find her working with her two kiddos (Arlo and Elodie) close by. Drop in to studio B and see what she's up to.
Hannah Lehman
Hannah Lehman has just joined our team of artists. Her beautiful illustrations are often what she's best known for, but she also adds gorgeous naturally dyed textiles for homes and table-scapes to our Local Co. 132 collection. You can find Hannah in Studio B.
Michele Fanfair-Steury
We're pretty sure that Michele invented OOAK: One of a kind! She's been creating wearable art her entire life, but she also carries fashion lines that speaks to her heart, like the GROW clothing line. Come in to our store front see what she has for you. You can find Michele in second floor Studio F.
Dawn Detweiler
Dawn flexes her creative muscles telling stories through her photography. You can find Dawn upstairs in Studio C.
Amy Worsham
Amy Worsham is a letterpress printer by trade, operating Tympanum Press for the past decade. Letterpress printing is the centuries-old technique of using handset type to transfer ink to the surface of the paper. Her studio holds nearly a dozen presses and a collection of over 40 antique typefaces. These days you are more likely to find Amy working with the Mayor's Arts Council as the Arts Coordinator for the City of Goshen. Her passion is centered around helping other creatives and artists succeed. You can find Amy in Studio E.
Sadie Misiuk
Sadie is a potter originally from Michigan where she received her Bachelor of Arts degree from Central Michigan University. Most of her work is fired in a wood kiln for up to 95 hours. The items she enjoys making the most are: mugs, cups, bowls, plates, and vases. She also works at the local brewery in town (Goshen Brewing Company) where her handmade tap handles are being used. You can find Sadie in first floor Studio D.
Jamie Lyn Morrow
Jamie joins us with her BFA in Ceramics from Northern Michigan University. You can find Jamie in first floor Studio D.
Featured Artists
Our current list of featured artists include Hedge House Furniture, Fallen Tree Goods, Jennifer Beachy Pottery, Leah Borden, Caitlin Lanctot, Mark Daniels, Barbara Colford, Brian Whirledge, Clay Table, Dick Lehman Clay Arts, Anna Vazquez, Baxter Orr, Ida Short, Kathy Stiffney, Viki Graber, Rafael Barahona, Eric Strader, Woody Thompson III, Josh Cooper, Grant Longenbaugh Photography, Bruce Bishop, Audrey Eash, Helmuth Wood Designs, Moon + Flower and more!
Please drop in often as new local goods are being dropped off each week!
Artist Incubation
Whether you 're a seasoned professional or just finding your wings, we're here for you. We hope you'll feel at home with the different ways we can connect you to other creatives in our community. We host monthly artist round ups, have online toolkits at your disposal, and we are happy to share our equipment with you in our downtown studio. Come and make yourself at home.
Connect, Toolkits, & Equipment Share

meet up & connect
every fourth FRIDAY 5:30-6:30pm
Speakers and topics vary from month to month. Our meet ups are free, informal sessions to come hang out and talk art at 132 South Main St. in downtown Goshen. All are welcome.
toolkits
free online downloads
Toolkits are posted each month and are often a summary of the topics discussed in our Meet Ups. These are free downloads for you to reference.
equipment library
in our studio
Feel free to call our studio your studio for a few hours or for the day while taking advantage of the number of creative tools we have available here, within our space. Some fees may apply.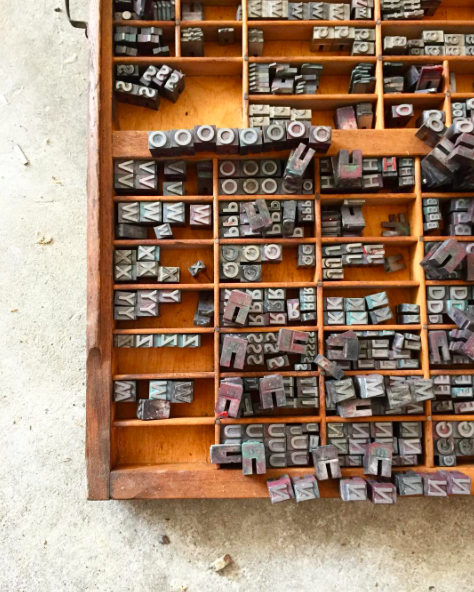 Reach Out
Have any questions about our services, our products our programs, we are just a click away.